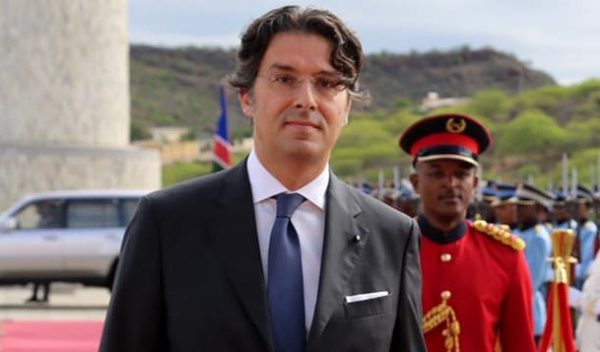 Giacomo Berutto was born in Pietrasanta (Lucca, Italy) on 16th June 1971. He graduated in Law from the University of Pisa in 1998. He is married and father of a son.
Ambassador Berutto began his career as a civil lawyer. Since 2003, he owns and manages a law firm in Lucca specialized in notarial matters, particularly in the fields of family law, inheritance, and contracts. He collaborates with the most important studies in the province and is a consultant to numerous firms, organisations, and associations.
A member of the Sovereign Military Order of Malta since 2008, he has been a Knight of Magistral Grace in Obedience since 2016. He is currently a member of the Order's Diplomatic Corps: a close collaborator of Professor Marcello Bandettini, former Ambassador to the Republic of Namibia, he has intensively worked to establish bilateral relations between the two countries. In 2009 he was nominated First Counsellor, and in 2017 he was appointed Minister Counsellor to the Embassy to the Republic of Namibia.
In 2019, he was appointed Ambassador Extraordinary and Plenipotentiary to the Republic of Namibia: on 20th February 2020 he presented his Letters of Credence to President Hage G. Geingob, formally taking office.